FAQs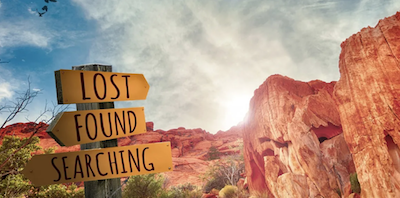 About Us and Arizona Criminal Offense FAQ
See FAQ to Civil Rights Restored. Also below, we share our knowledge of the criminal justice system. Browse our attorney's responses on a public forum to frequently asked questions on criminal law.
Contact Us and FAQs
Please reach us (480) 759-7479 if you cannot find an answer to your question.
Nothing on this page is legal advice and does not constitute an attorney-client relationship.
How Do You Bill Clients for Legal Services?
We charge a flat fee for pretrial legal services. If you need any expert witness involvement in your case, the expert witness also charges a fee for their services. If you decide to take your case to trial, there is a trial fee billable on a flat fee basis. Fees are discussed during our initial consultation and depends on the nature and circumstances of your case.
Should I Talk to the Police or the Prosecutor About My Pending Criminal Charges?
Absolutely not. You should only speak with a criminal defense attorney about active or pending criminal charges. The prosecutor is the attorney against you. Anything you say to the police or the prosecutor can and will be held against you in a court of law.
When Can I Expect to Hear a Strategic Recommendation on My Case?
It depends on the facts of your case. Generally, for a DUI for example, we will file a notice of appearance on your behalf and should typically receive a police report prior to the first pretrial conference. It takes time to collect and review evidence and interview all of the witnesses in a criminal case. We will keep you informed along the way. Typically, we can make a strategic recommendation on a DUI case within about three months into the case. However, all cases are different.
Do You Take Cases Originating From Out of State (Outside of Arizona)?
No. I am licensed to practice law in Arizona. If you have a case from out of state, contact an attorney who is licensed in that state. You may find a lawyer by going to the state bar website for that state and conducting an attorney search.
Do You Practice Civil Rights Law or Civil Litigation?
No. This is a criminal defense law firm. We take active or pending criminal cases and also provide post-conviction relief services such as set aside a conviction or civil rights restoration. We do not practice civil litigation such as suing a police agency for alleged violation of a person's civil rights. If you seek that kind of representation, go to the state bar of Arizona website and conduct an attorney search for a civil rights lawyer.
Resolve Your Case
Fill out the contact form or call us at
(480) 759-7479
to schedule your free consultation.
1

We Will Review Your Case

2

We Will Contact You for a Free Consultation

3

We Work With You to Build Your Best Defense