Scottsdale DUI Lawyer & Criminal Defense
We Defend Your Rights And Freedoms Against Powerful Interests.
Sheena Lemmons is a Scottsdale DUI lawyer and criminal defense attorney with well-rounded experience in both criminal defense and prosecution. With an understanding of how cases are handled in the judicial system, Sheena Lemmons provides proficient defense that stands out above the crowd.
A strong legal team is your best line of defense against the state and their deep resources. Dedicated to defending justice, Sheena Lemmons, attorney at law, knows how to get the most favorable results in a case. With skilled and aggressive advocacy we put the pressure on the state and will find the issues that exist. We leverage Constitutional violations, policy and procedure violations, forensic analysis, and problems with the state's case for our client's advantage to get results.
Every case is prepared from day one as though it is going to trial. Your success is our success and we will handle your case from the beginning to the end. Together we will build your strongest defense.
Start Building Your Defense Today!
Why Should I Hire Sheena Lemmons as My Attorney?
Local Experience Matters
We Will Lead You Through The Tough Times.
Our legal team is local to Phoenix, Arizona and has experience in the justice, municipal, and superior courts. We have a working relationship with the judges, staff, and other attorneys and are familiar with the local processes. An experienced, Scottsdale DUI lawyer and criminal defense attorney can greatly assist you in navigating the complications of the justice system and the Motor Vehicle Division.
Experienced Defense Attorneys Get You Results
Aggressive Trial-Prep Defense.
We believe in evening the playing field for the accused and defending your Constitutional rights against the state and their vast resources.
Our strategy is to prepare each case as though it is going to trial, whether it is or not. That is how we get results for you. Our criminal defense attorneys look for the issues in your case and research the possibilities. For example, we interview all relevant witnesses, file legal challenges, represent our clients at evidentiary hearings, and negotiate with the prosecution.
We are Passionate and Results-Driven
Your Success is Our Success.
Our legal team will work for a full dismissal, reduced charges, mitigate the consequences, or try the case and argue for acquittal. Reaching the most favorable outcome possible for our client's case is our goal.
We understand that being charged with a crime is stressful. A felony or misdemeanor conviction causes serious problems from fines to incarceration. Our Scottsdale DUI lawyer and criminal defense attorney will handle your cases so you can get back to living your life.
---
Contact Us for a Free Consultation – Scottsdale DUI Lawyer
Call us at (480) 759-7479.
Request an appointment at reception@civilrightsrestored.com
---
Scottsdale DUI Lawyer
If you or a loved one have been arrested in Arizona on suspicion of driving under the influence, you should know that DUI's are vigorously prosecuted by city and county prosecutors in a state with some of the country's most severe penalties. You are facing staunch prosecutorial adversaries with deep resources intending to strap you with a class one misdemeanor or a felony conviction that will appear on a background check forever.
A DUI/DWI can wreak havoc on a person's life. Some consequences include losing your driving privileges, a criminal record, losing your job, expensive fines, incarceration, and cause child custody and immigration issues. At Civil Rights Restored DUI & Criminal Defense attorney, we provide aggressive defense because we understand there is a lot at stake!
We use modern, trial-proven strategies to defend your case.
Arizona DUI Defense – More Information:
Do I Need a Lawyer for a DUI in Arizona?
DUI Charges in Arizona Can Be Challenged in Court
You may have a strong defense in your case, depending on the facts. There are many potential defenses to charges of DUI. For instance, there are numerous factors in play such as the alleged manner of driving, defendant's physical and mental symptoms of impairment, the police investigation, witness accounts, officer body cam, forensic testing and procedures, and violations of policy and procedures.
Our Scottsdale DUI attorney is skilled and experienced in reviewing the discovery to find the issues in your case. Sheena Lemmons' prior experience as a Project Lead, Attorney in eDiscovery, has uniquely qualified her to review voluminous information and find the problems that can make a difference in a case.
Where issues exist, we file motions to attack the evidence and preclude the state from using evidence they wanted to use against our client. The state cannot convict you if the evidence against you is insufficient! If we can destroy their case, it would likely be dismissed!
We Handle the MVD and DUI Cases
Our experienced Scottsdale DUI lawyer will handle the criminal case on our client's behalf so you can get back to your busy life. We will appear at any pretrial conferences in court and negotiate with the state on your behalf. Additionally, we handle the MVD hearing and work for the most favorable outcome against your driver's license privileges. Our DUI attorney will handle your case from beginning to end and keep you informed along the way.
Most of the time clients will be happy with the deal that is eventually offered. Possible outcomes vary depending on the case and may include dismissal, reduced charges, mitigated damages, or acquittal if you decide to go to trial and win a not guilty verdict. Hiring an experienced Arizona DUI lawyer is a person's best defense against charges of DUI.
How Much Does it Cost to Hire a Criminal Defense Attorney for DUI in Arizona?
Every case is different with its own unique set of facts, just as each person has an individual criminal history. Due to all of the possible variables, call us for a free initial consultation to receive a quotation for legal services.
We bill clients on a flat-fee basis for pretrial services.
There is a separate flat-fee for trial. Most cases require that we hire an expert witness to challenge the forensics and the expert also charges a fee.
We will discuss the cost of legal services with you up front and come up with a plan. Our flat-fee billing structure guarantees that clients have no surprise fees and we work hard to get excellent results.
---
Our Mission – Help People Reintegrate Into Society After Conviction
In addition to active cases, Civil Rights Restored DUI & Criminal Defense attorney also uniquely practices in Arizona post-conviction relief services. We believe that A PERSON IS MUCH MORE than their past mistakes and should not be harshly labeled, stigmatized, and penalized forever due to archaic laws criminal laws in need of reformation.
It is our passion to help people with their goal of redemption and reintegration into society to build a better future.
Post-conviction relief is a powerful tool and can help a person improve their chances of getting a job, securing loans, housing, professional licensing, take the sting out of disclosing an old conviction, and improve a person's reputation, mental health and overall sense of confidence and personal growth.
We focus our practice so that we may provide our clients with personalized representation in this important and often overlooked area of law. We take pride in fighting for you and will provide you with individualized, highly competent representation to help clean up your record.
Post-Conviction Record Cleanup Services:
Set Aside a Conviction in Arizona
Restore Arizona Gun Rights After A Felony
Civil Rights Restoration in Arizona
Arizona Conviction Expungement – Expunge Marijuana Conviction
Can You Have a DUI Set Aside in Arizona?
Most DUI convictions can be set aside after completion of the person's sentence and payment of all fines, fees, and restitution. There are many factors to consider, so contact our Scottsdale DUI lawyer for a free case review.
Contact Us
We offer free eligibility review with an Arizona criminal defense attorney.
Call us at (480) 759-7479.
Service Area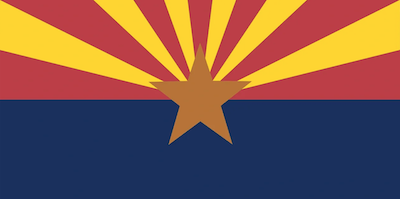 Arizona DUI Lawyer & Criminal Defense
Maricopa County Criminal Defense Attorney: Scottsdale, Phoenix, Chandler, Gilbert, Ahwatukee, Tempe, Mesa, Fountain Hills, Litchfield Park, Paradise Valley, Cave Creek, Sun City, Apache Junction, New River, Glendale, Peoria, Avondale, Surprise, Goodyear, Buckeye, Tolleson, Wickenburg, El Mirage, and Gila Bend.
Pima County Criminal Defense Attorney: Tucson, Marana, and Oro Valley.
We provide legal services outside the above areas by appointment.
---
Thank You for Your Service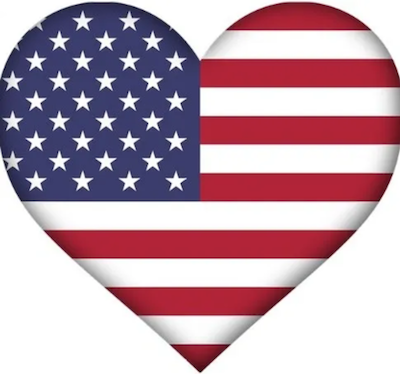 We Thank Our Veterans and First Responders
We honor and recognize the sacrifices of the brave men and women who give of themselves to make our world a safer and better place.
All gave some and some gave all. Bless you all.
Criminal Defense Attorney Disclaimer
The law is constantly changing and the information on this website may not reflect the most updated and accurate laws. All of the information on this site is for general informational purposes only and is not legal advice. Submitting your information to us through the web message form, through email, or leaving a voice message on an answering machine does not establish an attorney-client relationship. Information submitted through the web message form, through email, or left on a voicemail answering machine is not subject to attorney-client privilege and will not preclude this law firm from representing a different client in the same legal matter. We do not represent you until you meet with us and sign a fee agreement.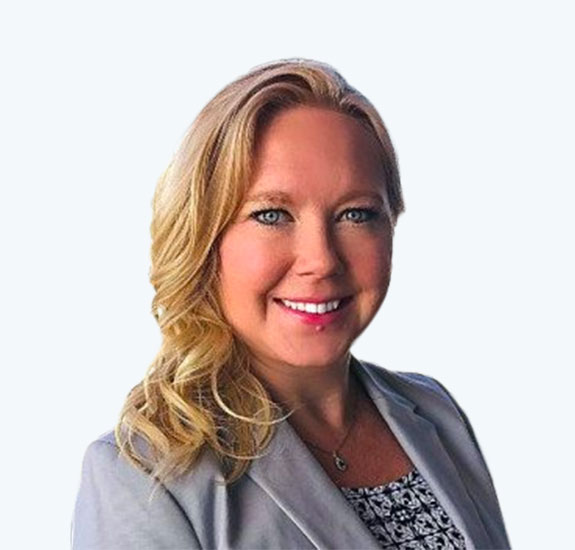 Meet Sheena Lemmons
At Civil Rights Restored, your case will receive individualized attention tailored to you. Our mission is to aggressively prepare each case for trial: challenging the forensics, any constitutional violations, and procedural errors in order to get the best results for our clients.
Our Video
Welcome to Civil Rights Restored, DUI & Criminal Defense Lawyer in Phoenix, Arizona. Our firm defends all Driving Under the Influence offenses and an array of misdemeanor and felony offenses in Maricopa County, Arizona. If you or a loved one are searching for a private defense attorney who will work hard to win your case, contact us for a free consultation.
Resolve Your Case
Fill out the contact form or call us at
(480) 759-7479
to schedule your free consultation.
1

We Will Review Your Case

2

We Will Contact You for a Free Consultation

3

We Work With You to Build Your Best Defense