Underage Drinking
Skilled and Aggressive Arizona DUI Defense
If you or your child have been arrested on suspicion of underage drinking or minor in possession of alcohol in Arizona, then you need to speak with a juvenile lawyer immediately so you are advised of your rights.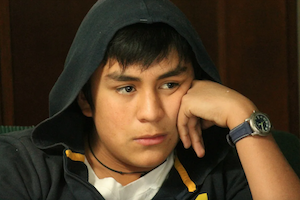 Underage Drinking Attorney
Arizona Underage Drinking, Minor in Possession, DUI Laws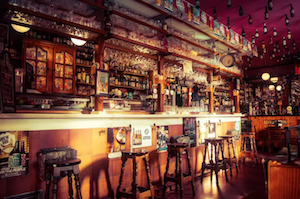 Arizona takes a strict stance in promoting the prohibition of underage consumption of alcohol. The legal drinking age in Arizona is 21-years old and a person under this age suspected of drinking alcohol, being in possession of alcohol, or driving while under the influence of alcohol faces harsh consequences.
Do NOT assume that you or your child would be found guilty and decide not to fight these charges! A conviction may lead to a permanent charge on your criminal record. There is too much at stake! There are many potential defenses and our minor consumption lawyer at Civil Rights Restored will prepare your case as though it is going to trial regardless if it is, or not, to get the best possible outcome!
Minor in Possession (MIP) and Underage Consumption of Alcohol
Minors should be aware that it is unlawful for a person under 21-years old to patronize a bar in Arizona unless they are accompanied by their parents, guardians, or spouse that is of legal drinking age. However, a minor is still prohibited from drinking alcohol or possessing alcohol. There are harsh penalties for violating this law and a conviction will result in a misdemeanor on the person's criminal record. A person can be charged with minor in possession (MIP) for:
consuming alcohol while under 21-years old;
asking another person to buy alcohol for them;
asking another to sell them alcohol or to give them alcohol; or
illegally gaining entry to a licensed bar with a fake ID or illegally purchasing alcohol.
Underage Driving Under the Influence (DUI)
In Arizona, it is unlawful for a person under the legal drinking age to consume any alcohol at all. If a person under 21-years old is suspected of driving while under the influence of alcohol (DUI) and even a trace amount of alcohol is detected in their body of 0.01 blood alcohol concentration, they may be found guilty of DUI, which is a class 1 misdemeanor.
Our skilled and aggressive minor in possession lawyer at Civil Rights Restored is prepared to advise you of your rights and fight for the best possible outcome for your case. Call us to start building your defense and we will do everything we can to help mitigate the consequences.
Call Civil Rights Restored Phoenix DUI Attorney for a Free Consultation
Potential Defenses to DUI Charges in Arizona
Click HERE to find out about some potential defenses to Underage DUI charges and Minor in Possession charges in Arizona.
This is not an exhaustive list and is for informational purposes only. Every person's case is different, so it is important to speak to an Arizona DUI Lawyer skilled at aggressive DUI defense at Civil Rights Restored.
Resolve Your Case
Fill out the contact form or call us at
(480) 759-7479
to schedule your free consultation.
1

We Will Review Your Case

2

We Will Contact You for a Free Consultation

3

We Work With You to Build Your Best Defense