Out of State DUI
Skilled and Aggressive Arizona DUI Defense
If you were arrested for DUI in Phoenix, Arizona and you live out of state, the process may seem intimidating. You need to speak with a local Arizona DUI lawyer immediately so you are advised of your rights and mitigate the damages from the start.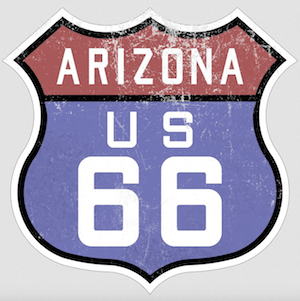 Out of State Driver DUI Attorney in Phoenix
What Happens if You Live Out of State and Get Arrested for DUI in AZ?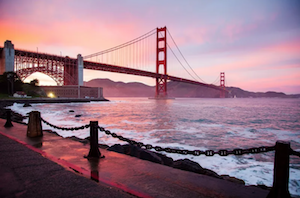 Arizona's beautiful wide opens spaces, famous desert scenery, and bustling metropolis attracts temporary visitors from all over the country. Whether you are a "snow bird" residing in the Phoenix area, a college student, member of the military, or traveling interstate, you may find yourself penalized by Arizona's strict policies for DUI.
In Arizona, it is possible to be found guilty of driving under the influence if you are proved to be impaired to the slightest degree on an intoxicating substance. Most DUI convictions result in a class 1 misdemeanor, but there are some DUI convictions that result in felony charges. See our Aggravated DUI page for more information on felony DUI.
If you live out of state and have been arrested in Arizona on suspicion of DUI, we understand that dealing with the consequences can be frustrating, such as spending mandatory jail time in Arizona. We realize that your top priority is to go home to your family, job, pets, and regular life. That is why it is a good idea to hire a local, seasoned Phoenix DUI lawyer to represent you in court, mitigate the damage, and work for dismissal, reduced charges, or acquittal.
Do NOT assume that you would be found guilty and decide not to fight these charges!
The most important thing you can do is speak to a DUI attorney immediately after being arrested on suspicion of DUI. There are many potential defenses to DUI charges and our skilled Phoenix DUI lawyer will prepare your case as though it is going to trial regardless if it is, or not, to get the best possible outcome!
Call Civil Rights Restored DUI Attorney for a Free Consultation.
Or send us a Secure Message here.
Out-of-State Driver DUI Consequences
Why You Need to Hire a Local Arizona DUI Lawyer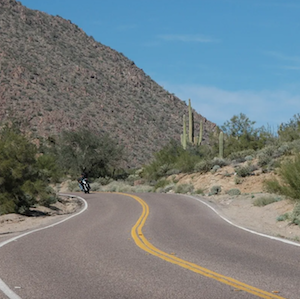 Heavy Fines, Fees, and Costs
A DUI conviction in Arizona can cost thousands of dollars in fines, fees, surcharges, and jail fees. These fees are paid directly to the state of Arizona and not to your home state. You can also expect to be fined by the Department of Motor Vehicles in your home state. Your auto insurance policy will likely increase regardless of where the DUI occurred.
Mandatory Jail Time
A DUI conviction in Arizona carries with it mandatory jail time, including a first-time misdemeanor DUI offense. Jail time varies widely depending on the specific facts and circumstances of your case. Typically, a first-time misdemeanor DUI carries with it a 10-day jail sentence. Without representation, you may find yourself serving jail time in Arizona. But, in some circumstances, our seasoned DUI lawyers can help you understand your options to be transferred to your home state.
If Convicted, a Criminal Record is Forever
If you are convicted of a DUI in Arizona, most DUI's result in a class 1 misdemeanor. Some DUI convictions result in felony charges, depending on the facts of your case. A criminal conviction for DUI is permanent in Arizona as there is no general expungement statutes for DUI offenses.
A DUI conviction is searchable by background checkers in your home state. A DUI conviction can be problematic for gaining employment and can cause a person to lose their job such as pilots, doctors, nurses, teachers, truck drivers, financial advisors, and people in the armed forces, for example. A conviction may also be harmful for child custody issues and immigration issues. Our experienced Phoenix DUI lawyers at Civil Rights Restored are very familiar with the local courts and state laws and will aggressively defend your rights.
Potential Consequences of a Conviction for an Out of State Driver DUI in Arizona:
Driver's license suspension in Arizona;
Driver's license suspension is possible in your home state as well since states share driver's license information through the Interstate Driver's License Compact. Your home state may treat a DUI conviction in Arizona as though it occurred on their soil and place restrictions on your license;
Imprisonment;
Mandatory alcohol or drug screening;
Court ordered fines, fees, and surcharges;
Attend Traffic Survival School;
Attend alcohol treatment classes;
Probation;
Possible community service;
Possible SR-22 required proof of high risk insurance.
These are very serious charges and you need to speak with an attorney immediately if you have been charged or are awaiting charges for DUI to be advised of your rights and build your legal strategy to mitigate the damage.
At Civil Rights Restored, our skilled and aggressive Phoenix DUI lawyers have many strategies for defending DUI charges. Click on the link below for more information on DUI defenses and then call us for a free consultation.
We will look for the issues in your case and fight to potentially get the charges reduced, dismissed altogether, or acquitted at trial. A skilled and experienced DUI attorney at Civil Rights Restored is what you need on your side to fight these serious charges!
Call for a free consultation with a Phoenix DUI Lawyer
Potential Defenses to DUI Charges in Arizona
Click HERE to find out about some potential defenses to DUI charges in Arizona.
This is not an exhaustive list and is for informational purposes only. Every person's case is different, so it is important to speak to an Arizona DUI Lawyer skilled at aggressive DUI defense at Civil Rights Restored.
Resolve Your Case
Fill out the contact form or call us at
(480) 759-7479
to schedule your free consultation.
1

We Will Review Your Case

2

We Will Contact You for a Free Consultation

3

We Work With You to Build Your Best Defense