Aggravated DUI
Skilled and Aggressive Arizona Felony DUI Defense
If you or a loved one have been charged with an Arizona felony DUI / aggravated DUI, it is important to contact Scottsdale DUI lawyer at Civil Rights Restored immediately so you are advised of your rights. We will work together and take steps necessary to mitigate the consequences. A conviction for this category of DUI results in felony charges and a conviction carries mandatory prison with lifelong, harsh consequences.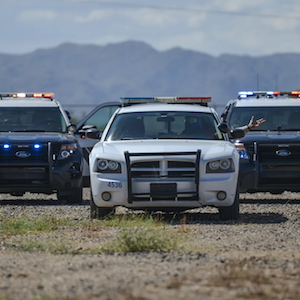 Arizona Aggravated DUI – A.R.S. § 28-1383
Arizona Felony DUI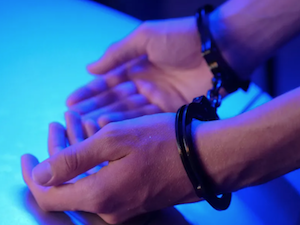 A conviction for a violation of the Aggravated DUI statutes in Arizona A.R.S. § 28-1383 results in a felony. A felony remains on a person's criminal record forever and is searchable on background checks.
A conviction also carries with it a mandatory 4-months in the Department of Corrections. Unlike jail, a person is not permitted work release when serving time in prison. The consequences are very severe, which is why it is so critical to speak with an aggressive Scottsdale DUI Lawyer skilled at defending DUI's at Civil Rights Restored so that you are advised of your rights and take the right steps swiftly to build a legal defense.
A person may be charged with Aggravated DUI if:
DUI while driving on a suspended or revoked license;
Third DUI within 84-months (7-years);
DUI with a minor under 15-years old in the vehicle;
DUI while ordered to have a certified ignition interlock device installed in the vehicle;
DUI while driving the wrong way on the highway.
Aggravated DUI Defense
Act Now to Build Your DUI Defense
The consequences of a conviction under Arizona's most severe DUI laws, Aggravated felony DUI, will easily run over $10,000 in costs. Not to mention the harsh effects a felony will have on a person's future ability to earn a living whether it be the loss of a career or difficulty securing a job after conviction.
The good news is that our skilled DUI attorneys at Civil Rights Restored have numerous ways of defending Aggravated DUI charges. Depending on the facts and circumstances of your case, charges can be reduced to misdemeanor DUI or endangerment, the case dismissed altogether, or acquitted at trial.
An experienced DUI attorney is what you need on your side to fight these serious charges. Our skilled DUI attorneys at Civil Rights Restored will speak with you directly regarding the details of your case, advise you of your rights, and build a legal strategy to mitigate the consequences of the charges.
Call now for a free consultation with a Scottsdale DUI lawyer or send us a Secure Message.
Potential Consequences of Aggravated DUI Conviction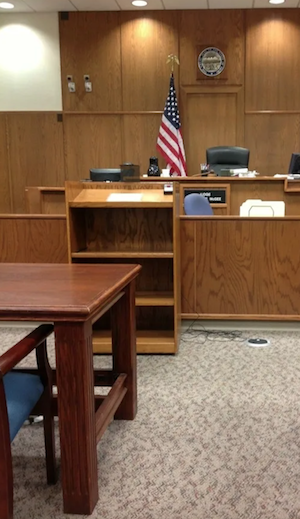 Felony on Your Permanent Criminal Record
A conviction for Aggravated DUI with a child in the car is a class 6 felony. The other categories of Aggravated DUI result in a class 4 felony.
A felony DUI has very serious consequences for people who hold professional licenses, such as pilots, doctors, nurses, teachers, real estate agents, financial advisors, lawyers, first responders, and for people who serve in the military. A conviction may result in the loss of one's career. A felony also makes it harder for people to secure employment in the future due to criminal background checks.
Call now to speak to a skilled Scottsdale DUI lawyer to build your legal defense against these serious felony charges!
Mandatory Time in the Department of Corrections
A conviction for a first-time Aggravated DUI results in a mandatory minimum of 4-months time in the Department of Corrections where you are not eligible to receive any kind of work release or other monitoring program. This is extremely burdensome on a person's ability to function and often results in the loss of a person's job, difficulty paying debts, damage to personal relationships, inability to care for your children or elderly loved ones, difficulty dealing with pets, and more. Our Phoenix DUI attorney at Civil Rights Restored is prepared to work any issues in your case and fight for your rights.
Driver's License Revocation
Upon a conviction you will lose your Arizona Driver License for 1 – 3 years, depending on the circumstances.
Certified Ignition Interlock Device Required
You will be required to install a certified ignition interlock device (IID) in your vehicle for a minimum of 2-years after your driver's license has been reinstated. The device is installed on the steering wheel column and you must blow into it in order to test your breath as a requirement to allow the vehicle to turn on and also at random intervals while the vehicle is running. If the machine detects alcohol in your breath, it will result in a violation.
The cost of maintaining an IID in your vehicle for two years is approximately $2,500.
Court Ordered Fines, Fees, & Surcharges
A conviction for Arizona's most severe DUI violation will result in mandatory court-ordered fines and fees exceeding $5,000.
High Risk Insurance Required
You will be required to carry proof of SR-22 high risk insurance for 3-years, which could carry a substantial cost. Your car insurance company will likely raise your insurance premium as well.
Substance Abuse Screening and Treatment
You will be required to complete alcohol or other drug screening, education or treatment programs and attend classes, which will cost over $500.
Vehicle Forfeiture
In some circumstances, depending on the facts of the case, a person's vehicle may be forfeited.
Loss of Civil Rights and Gun Rights
A felony conviction suspends a person's civil rights: their right to vote, hold public office, and sit on a jury.
Under 18 U.S. Code § 922, a felony also suspends a person's Second Amendment right to possess a firearm and ammunition.
Traffic Survival School
You will be required to complete traffic survival school.
Potential Defenses to DUI Charges in Arizona – Scottsdale DUI Lawyer
Click HERE to find out about some potential defenses to DUI charges in Arizona.
This is not an exhaustive list and is for informational purposes only. Every person's case is different, so it is important to speak to an aggravated DUI Lawyer skilled at aggressive DUI defense at Civil Rights Restored.
Resolve Your Case
Fill out the contact form or call us at
(480) 759-7479
to schedule your free consultation.
1

We Will Review Your Case

2

We Will Contact You for a Free Consultation

3

We Work With You to Build Your Best Defense